Legislatures and Laws in Europe
Conference on the "Day of Parliamentarism"
Budapest, 2nd May 2019
Venue: Office of the Commissioner of Fundamental Rights (Budapest Nádor u. 22.)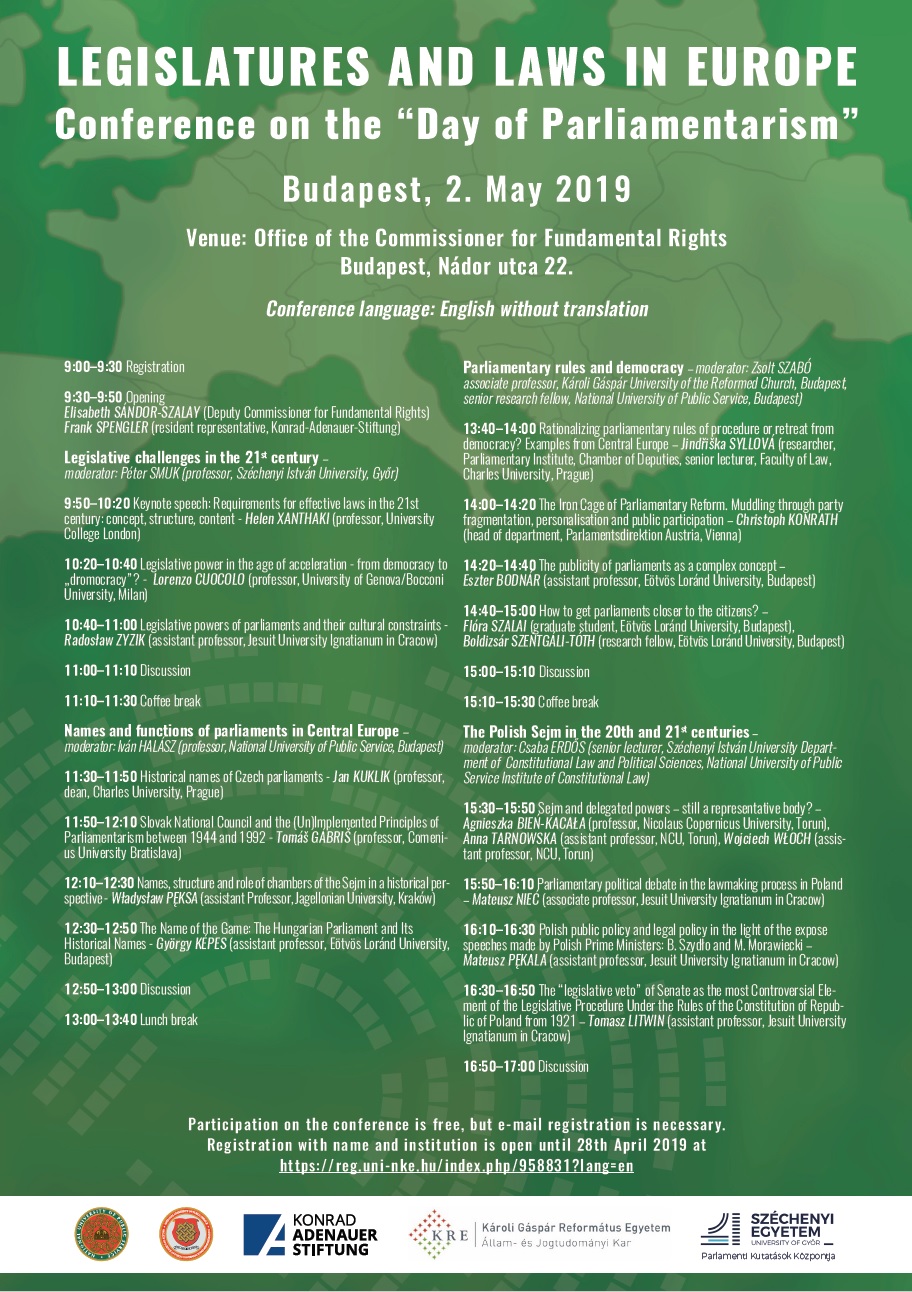 Parliamentary Practice of Legislation in Europe
Workshop on the "Day of Parliamentarism"
Budapest, 2nd May 2017, 14:00-16:00
Venue: Parliament Building, Budapest. Main Floor, Room 21
Legislative procedure neither begins nor ends in Parliament. But democratic deliberation only takes place there, it is therefore the most democratic, but also most spectacular and transparent part of legislation. Parliaments as institutions with great traditions nowadays often face with new challenges including lack of information or time pressure caused by political agendas. Outstanding practitioners share their knowledge and experience at our workshop about the rules and practice of the legislative procedure of their parliaments, from both "old" and "new" democracies pf Europe. They will talk about the procedural rules, timeframe and other aspects of the parliamentary legislative process of their own parliament, and will also include questions like 'fast-tracking' and ex-ante scrutiny of legislation.
The Centre for Parliamentary Research commemorates the constituent session of the first free elected parliament (2nd May, 1990) with this event.